Committed to Excellence

2013 Canadian Bookseller of the Year

Chamber of Commerce Retail Excellence
Tourism Retail Award
Orangeville Banner Readers Choice
Chamber of Commerce, Woman of the Year - Nancy Frater
Tourism Ambassador



---
---
Celebrating 25 Years of Community Involvement
Orangeville's independent bookstore is truly a Mecca for readers whatever their interests - the latest in Canlit, a wide selection for children, enthralling "whodunits" and fine cooking and gardening books.
personal service
special orders
fine children's books
varied selection
unique greeting cards
Hours:
Monday to Wednesday ... 9am-6pm
Thursday and Friday ... 9am-9pm
Saturday ... 9am-6pm
Sunday ... 12noon-5pm

BookLore's Web Store - How to Order!
At your fingertips are millions of titles to browse at your convenience! Books that you purchase at our online store may be picked up at our "bricks and mortar" store in Credit Creek Village.
With the click of a button, you can tell what's on our shelves, and what's on order, as well as browse for titles that we would be delighted to "Special Order" for you.
Ordering Online
Create an account by clicking on the link above the top right hand corner; returning customers just "log in".
Select books and proceed to checkout. When we receive your order, we will email confirmation and notify you when your books are ready for pick-up.
Searching for Books
Search for books by keyword, title, author, ISBN, publisher, or browse by bestseller, new releases or a category.
Use our feature title lists to view staff favourites, book awards, and other specialty lists. Click on book covers to read about the book.
Special Orders
Quick and efficient handling of Special Orders is imperative; we want to please you with the red-hot service that you deserve.
We value your privacy; all information received from you will be used exclusively for your business transactions.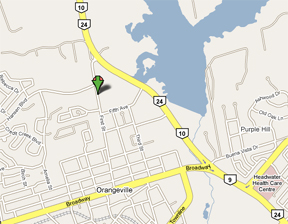 Find us at 121 First Street, Credit Creek Village, across from the mall